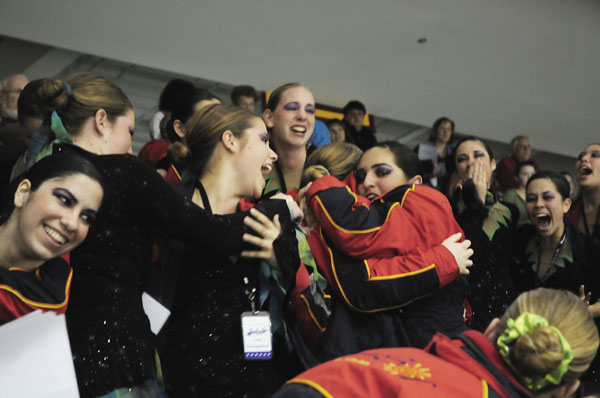 **2014 Try Out Results**




Welcome to Team del Sol's Official Homepage!

Team del Sol is the most successful synchronized skating program in the Pacific Coast Section. Team del Sol competed this year in two divisions: Intermediate and Juvenile.

Under the direction of our Head Coach, Karen Wiesmeier, our teams consistently rank at the top of their respective divisions at the Pacific Coast Sectional Championships, have medalled at the National Championships, and represented the United States at International competitions.



Our Mission

Our organization is committed to encouraging and developing the sport of synchronized skating within our skaters as well as the community as a whole. We are dedicated to teaching the ideals of sportsmanship, both competitively and individually.


Auditions


The few... the proud... If you are interested in trying out for the nationally ranked Team del Sol synchronized skating teams, check out our audition page.


Results!!


The 2007-08 team had a great year with both the Juvenile and Intermediate teams placing 1st in the Pacific Coast and the Juveniles placing 5th and Intermediate placing 2nd at Nationals!
Training Facility


Our synchronized skating teams train in the beautiful city of San Diego. Our home rink is the San Diego Ice Arena and is located in the community of Mira Mesa.

11048 Ice Skate Place
San Diego, California 92126 U.S.A.
Rink: (858) 530-1826
Shop: (858) 536-4959
See Map