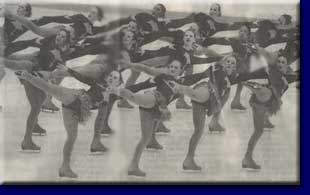 The Senior Team in the S.D. Union-Tribune
Click here to view all articles.
Del Sol in the Media

Video Clips
Print
Television

A Positive Impact
| | |
| --- | --- |
| Team del Sol is backed by dedicated and caring team of managers. Go to this page to read an article about our excellent team coordinator, Robin Picket, that was recently published in Skating Magazine. | |
Del Sol On Video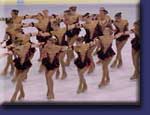 Remember Team del Sol Senior's incredible audience-pleasing long program that was skated to "Istanbul?" Re-live the memories by watching the video of that program here.


Snowden on Ice
| | |
| --- | --- |
| Team del Sol had the opportunity to take part in the Smith/Hemion production of "Snowden on Ice II" which aired several times in the United States (on CBS) and once in Britain. Go here to find out more. | |